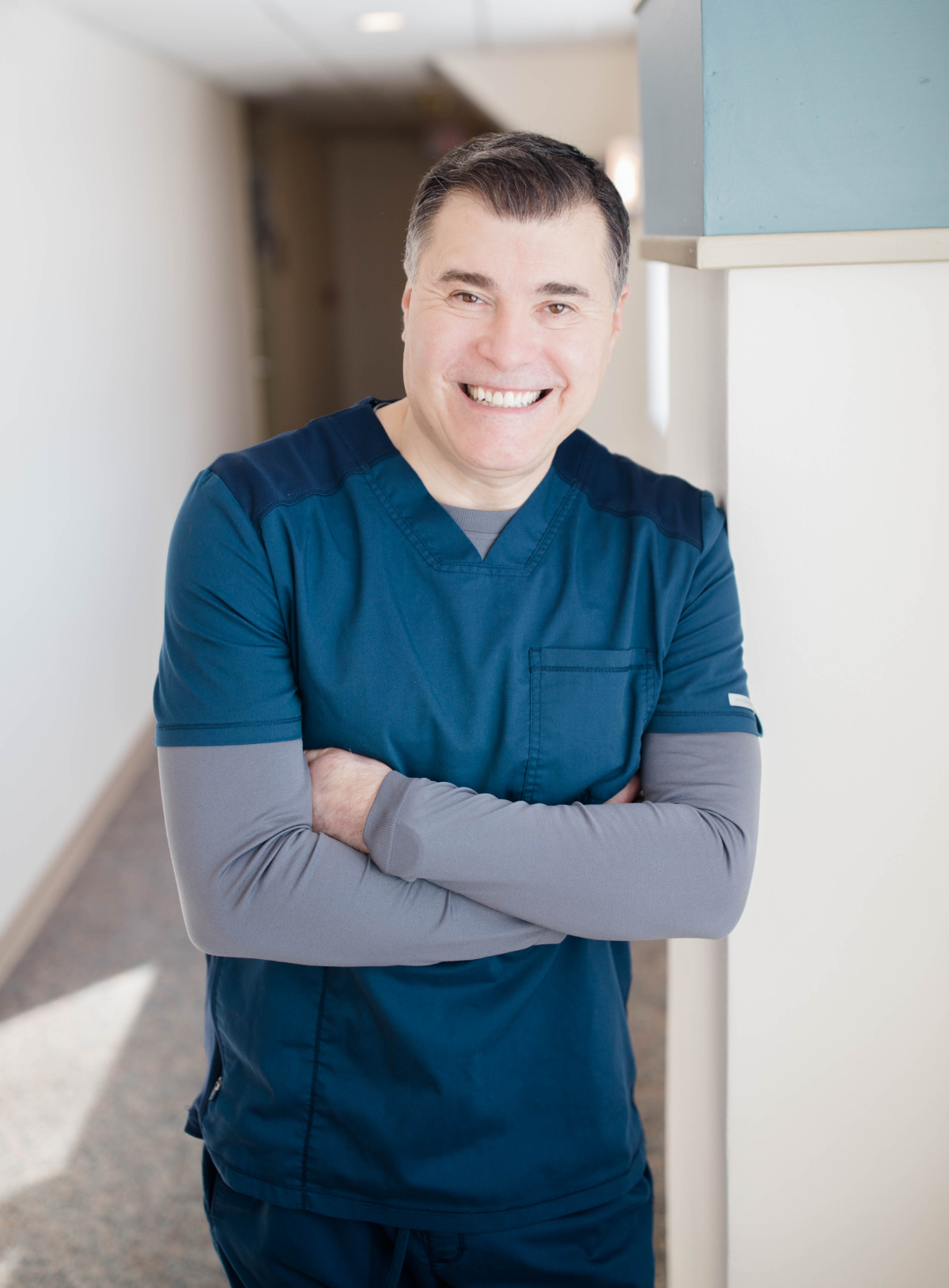 Meet
Dr. Daniel Varallo
Dr. Daniel Varallo is a certified orthodontist who's created smiles in Arlington and Burlington for more than 25 years.
He has the knowledge and experience to give you the latest orthodontic technology in an environment that makes you feel comfortable.
Learn More
Professional Care,
Superior Results
If you're ready to transform your smile and confidence through braces or Invisalign, let us customize a treatment plan for you.
With more than 100 years of combined orthodontic experience in Burlington and Arlington, MA, our clinical and administrative teams work together to give you superior care and treatment with the highest level of customer service.
Why Choose Us
Personal Treatment for Exceptional Smiles
Welcoming, Cheerful, & Professional
My three children are patients of Dr. Varallo. We have had nothing but positive experiences with Dr. Varallo, the dental technicians, and the office staff. Everyone we've interacted with has been welcoming, cheerful, and professional. I would not hesitate to recommend the practice.
- Jennifer B.
Patient and Reassuring
Since day one, Dr. Varallo and his team have been extremely professional and accommodating to my wants and needs for my teeth, and so patient and reassuring when I have concerns or questions. It is clear that Dr. Varallo cares about his patients and is extremely skilled in what he does.
- Jenny R.
Convenient & Great Quality
Amazing staff that carries themselves in the highest of standards. Always a pleasure going into the office. Treatment has been nothing but convenient and of great quality. Wouldn't go anywhere else!
- Adam M.
Best Orthodontist Around
Dr. Varallo and his staff are awesome! They are the nicest people and he is the best orthodontist around! My whole family has gone here and I would refer anyone to him. Your teeth will look amazing he is the best around!
- Kelly K.
Highly recommend!
Wonderful experience so far! Dr. Varallo, Denise and all the staff in the office are amazing, knowledgeable and genuinely care. Scheduling and office visits are always efficient and pleasant. Highly recommend!
- Jingyan Z.
The Best!
Varallo Orthodontics is the best! My nine-year-old daughter has been going there for almost a year I think now and she has braces and also other appliances and they have been absolutely wonderful!! I would highly recommend them to anybody!
- Lisa H.
Fabulous
Varallo Orthodontics has been amazing with my daughter's braces. The convenience and ease with appointments is fabulous. I especially like the new technology used and the less frequent appointments needed. I highly recommend Varallo Orthodontics.
- Ellen S.
Meet
Garineh
"Everyone is so sweet. Everyone is so nice. Everybody knows your name. It really felt like you were coming to see your friends! I wish I had done it earlier. Thank you so much Dr. Varallo!"
View All
Meet
Moushe
"Everything has been super efficient. They were super caring and always looked out for me. What stood out for me is the atmosphere. They really cared!"
View All
Meet
Barbara
"Everybody here is so friendly. My daughter had a great experience. She has the most beautiful smile! Dr. Varallo did a great job for both of my girls."
View All